What is Dance/Movement Therapy?
Therapies and Resources for Children with Autism & Families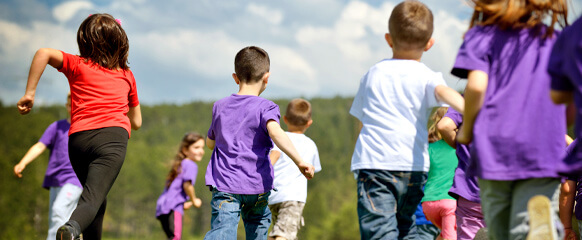 Have you ever heard of Dance/Movement Therapy before? It's a form of therapy that uses movement as a way to assess and intervene. While it's not one of our traditionally offered services, we're very excited to announce that we'll have a Dance/Movement Therapy intern on staff until May 2019 who will be hosting Dance/Movement Sessions. We can't wait to see how we can integrate her knowledge into actionable solutions for our clients!
So, what is Dance/Movement Therapy and how is it beneficial? Here's some more information on it:
Dance/Movement Therapy (DMT), according to the American Dance Therapy Association, is the "psychotherapeutic use of movement to further the emotional, cognitive, physical, social, and spiritual integration of the individual." DMT views the aspects of mind, body, and spirit as connected, and, therefore, treatments are created to support the integration of all aspects of an individual.
DMT uses body movement as a tool for assessment as well as the mode of intervention for therapy. Movement serves as a catalyst for contact and communication and helps to build the therapeutic relationship. Family dynamics can also be explored through movement analysis and movement interventions. DMT with children has been effective in stimulating social interaction, enhancing mood, reducing anxiety, developing a positive and realistic self image, increasing self awareness and self expression, learning to control impulsive behavior, and increasing their ability to maintain focus and attention.
For children with autism, socializing can be difficult. Dance/Movement Therapy can ease the difficulties that come with socialization because it stimulates social interaction, increases self expression and self awareness, and helps to maintain attention.
We are so excited to be able to offer Dance/Movement Sessions with our graduate clinician. While we cannot offer full therapy sessions because she is a graduate clinician, we will be offering Dance/Movement Sessions. If you're interested in one of our Dance/Movement Sessions, find out more about when they are for your child's age group.