Educational Services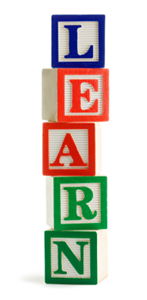 We teach students according to their specific needs in an effort to help them achieve their highest academic potential. We work with students who need continual academic assistance as well as those who simply need an extra boost to earn a better grade.
All tutoring is conducted on a one-on-one or small group basis. Our tutors use the student's curriculum as well as supplemental materials to build academic skills designed to last a lifetime. We customize each student's tutoring to his or her individual needs enabling which enables us to provide the most effective academic preparation for each student, no matter the learning style.
As part of our personalized approach, we oversee each student/tutor relationship from inception through conclusion. We select the most appropriate tutor and then track each student's progress along the way.
Fee Schedule
Center Based Rates

In-Home Rates

0-10 miles

10-20 miles

over 20 miles

Hourly

Pre-Pay 10-hours

Hourly

Pre-Pay 10-hours

Hourly

Pre-Pay 10-hours

Hourly

Pre-Pay 10-hours

Intervention & Reading Specialist

    Assessment Package

$234

$254

$264

call for rate

    Therapy with Consultant

$78

$680

$98

$880

$108

$980

call for rate

Academic Tutor

    Level 1

$29

$240

$39

$340

$49

$440

call for rate

    Level 2

$40

$350

$50

$450

$60

$550

call for rate
* 10% DISCOUNT off listed rates for Clients paying out-of-pocket. Please see our policies page for more information.
** Level-1: Bachelor's Degree or lower;
Level-2: Bachelor's Degree and/or practical experience
**If insurance or other third-party payor is covering the cost of the service and the family wants service to happen outside of the center and the payor doesn't cover the higher billable rate with the travel fee, then the family will be invoiced the travel service fee. See our Policy page for travel service rate table.
---
We accept the CareCredit healthcare credit card. CareCredit is a healthcare credit card designed exclusively for healthcare services with special financing options such as those offered by Peak Potential Therapy.
---
Grant Funding Sources
We understand that for many families, finding financial assistance and grant funding for therapy services can be a struggle. To help make it easier to access these resources, we've compiled an extensive list of grant sources. These sources can provide financial assistance with a variety of therapy services provided by Peak Potential Therapy.
---
Start Academic Tutoring Now…
Simply fill out the Contact Form to schedule your consult & intake session.